Everybody just loves his pets like dogs and cats! If you are also in love with your dog then what you have planned next to make him feel special! Whether you are wishing to gift a sweet home to your newly adopted dog pet or just trying to shift your old dog friend into a more special and separate residence, a stylish dog house is must get very first! Don't spend a lot in buying custom dog houses and residences from the market which still comes with durability at risk!
Here we would let you know that how to build a special dog home using ordinary home material that would be guaranteed to be super stable! Just put a creative glance at this DIY recycle door panels and pallet dog house has a stylish design inspired by modern houses! Old door glass panels, sandwich panels, pallets and Styrofoam are going to be your basic supply materials here!
Take a few pallet boards into single planks and go creative with them to install the basic design frame! Now integrate beautifully the old glass door panels for a modern air to entire pallet dog house design! Fill solid the entire frame with the help of pallet slats and just insulate the interior using Styrofoam as underlayment and pallet planks as overlay wooden floor! Install roof, go for side trimming and finally go for an overhaul!

Rest of details are given below!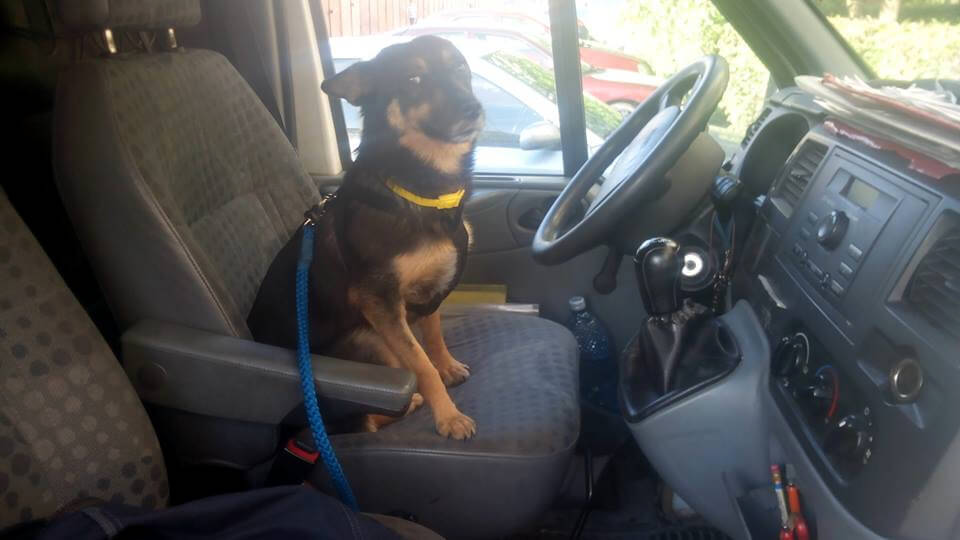 This is here our sweet dog friend which is learning driving currently!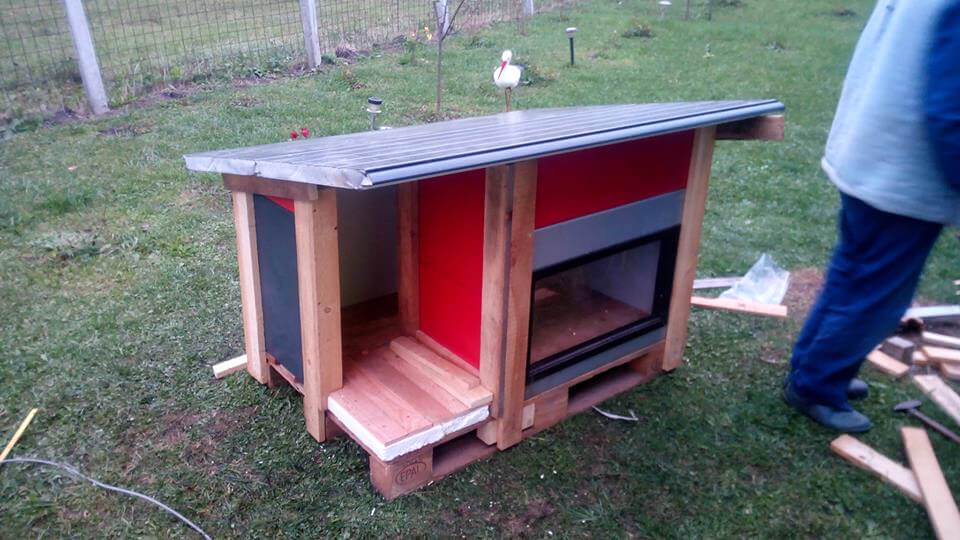 Here is the finally completed beautiful dog house! Going to be a valuable gift due to being handmade! It comes with a cool entrances built to a corner side which leads to backside sleeping and resting room!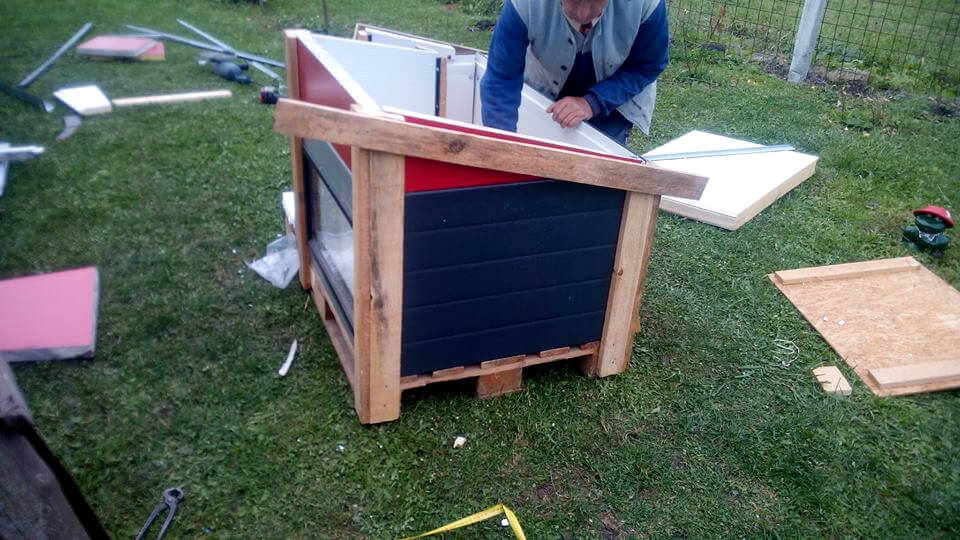 Make some physical efforts and tear the pallets apart into single pieces! Plan a whole Euro pallet board as a base of the dog house!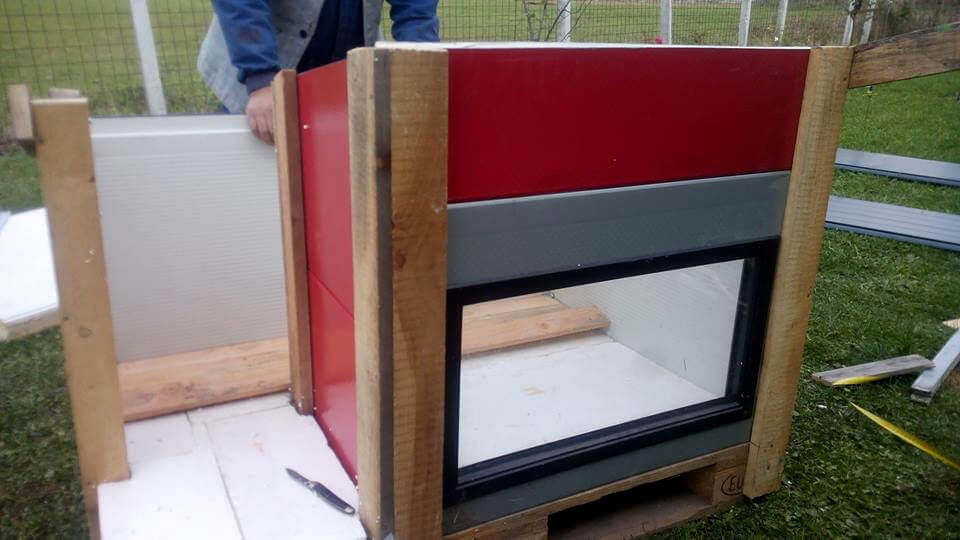 Raise the wooden pillars for dog house building from the corners of the base pallet! Install extra wooden pillars for front entrance!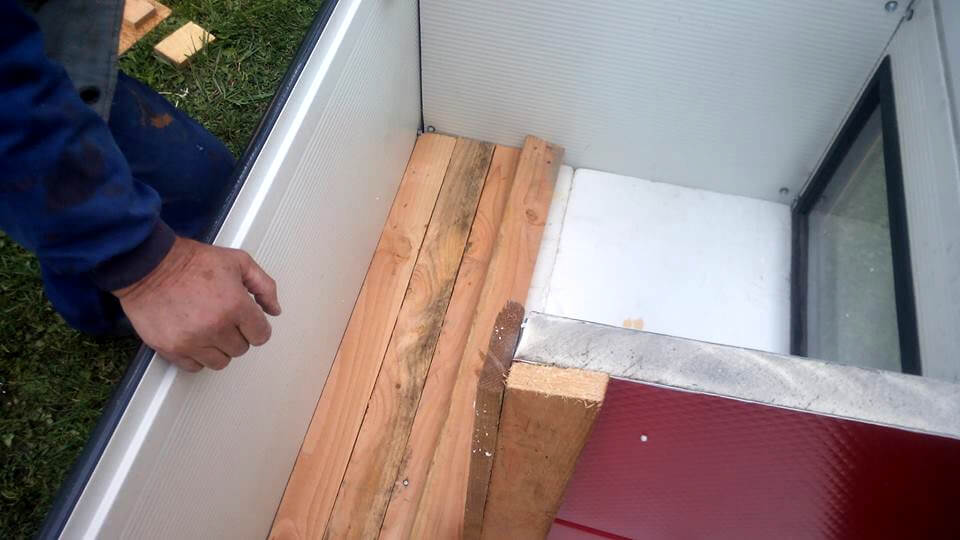 If you are living in a highly cold region then give your first preference to interior dog house insulation! Cover the entire floor and interior with Styrofoam!
For floor, the Styrofoam would work as underlayment which you have to cover later with slats of pallets!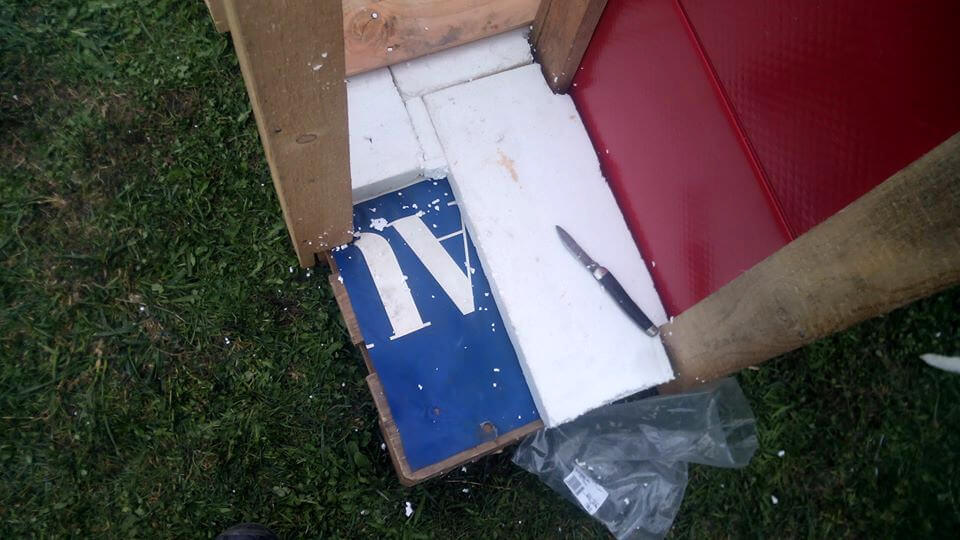 Use a crafty knife to cut the Styrofoam sheets for precise tiny and corner fittings!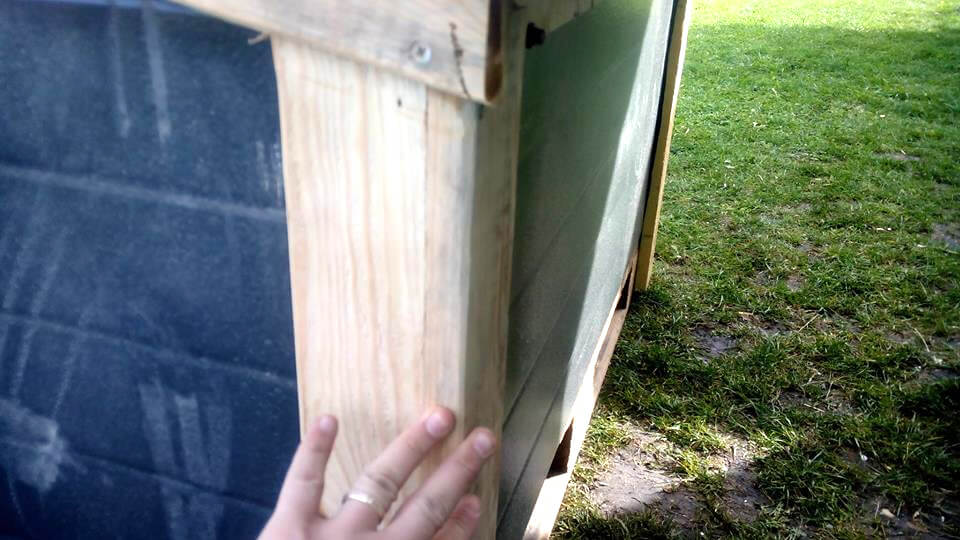 Integrate the sandwich and glass door panels in the walls and finish the wall by making smart and durable attachments! Don't forget to use the heavy duty hardware!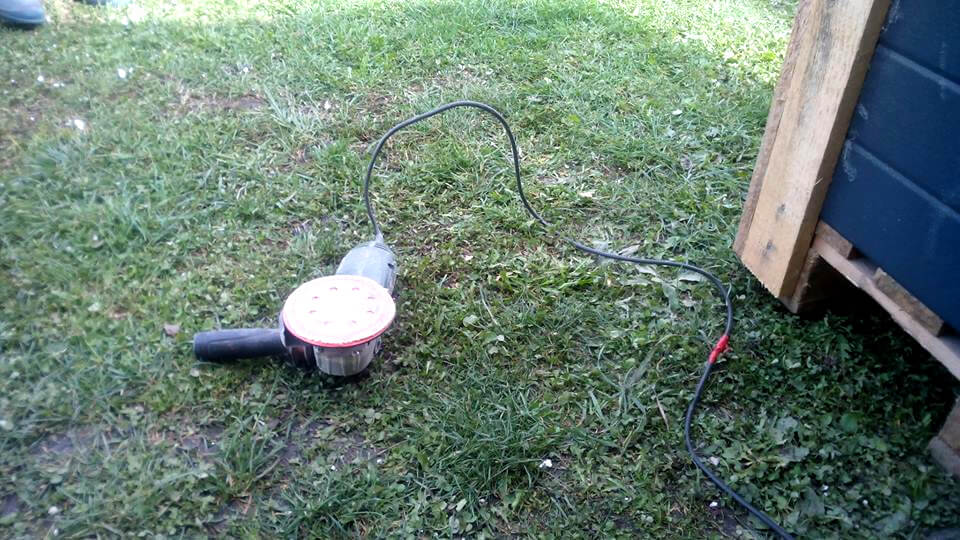 Keep on sanding and gritting the edges for smoother wood look with zero splinters! Use power tools to speed up the construction work!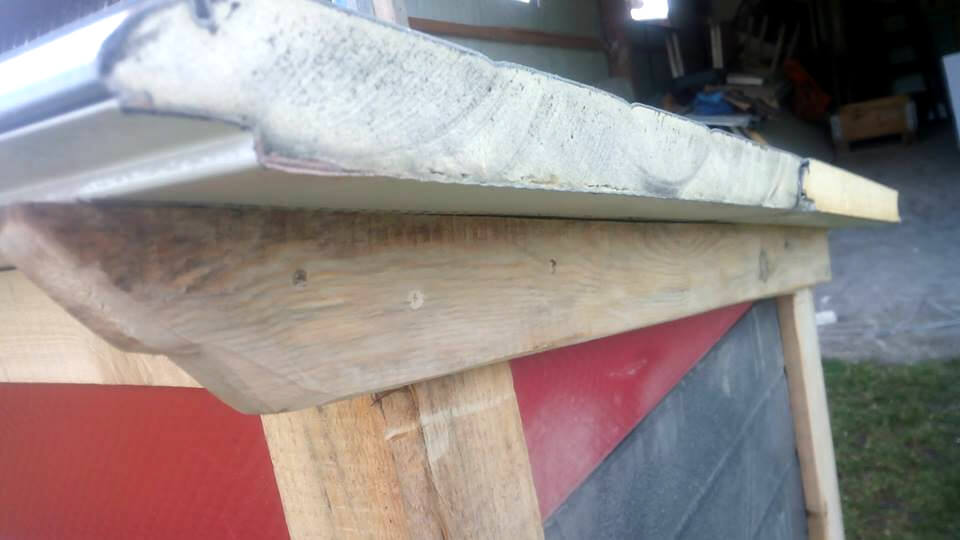 Make a graceful roof for the dog house, make use of pallet planks again to build a robust wooden roof!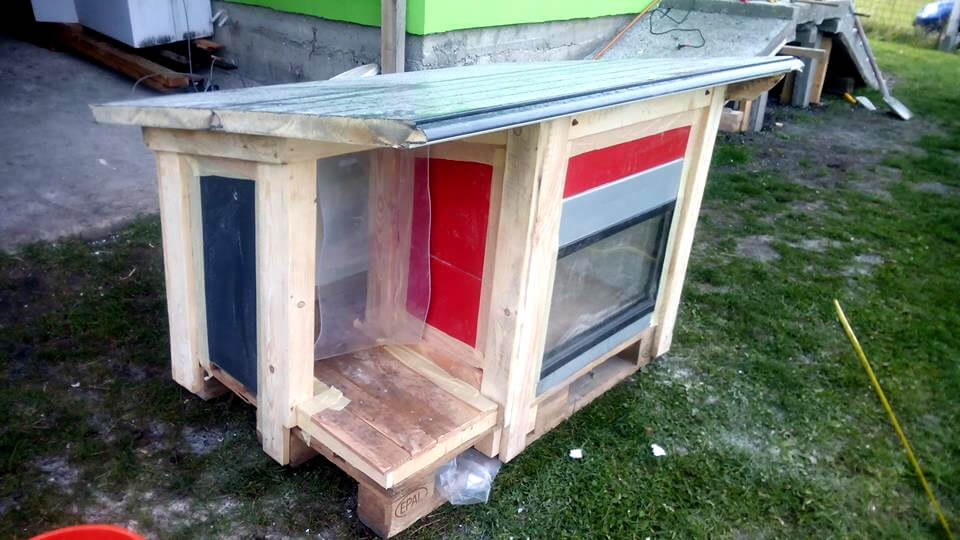 Go for some dry arrangements of roof first that will lead to precise fittings of roof!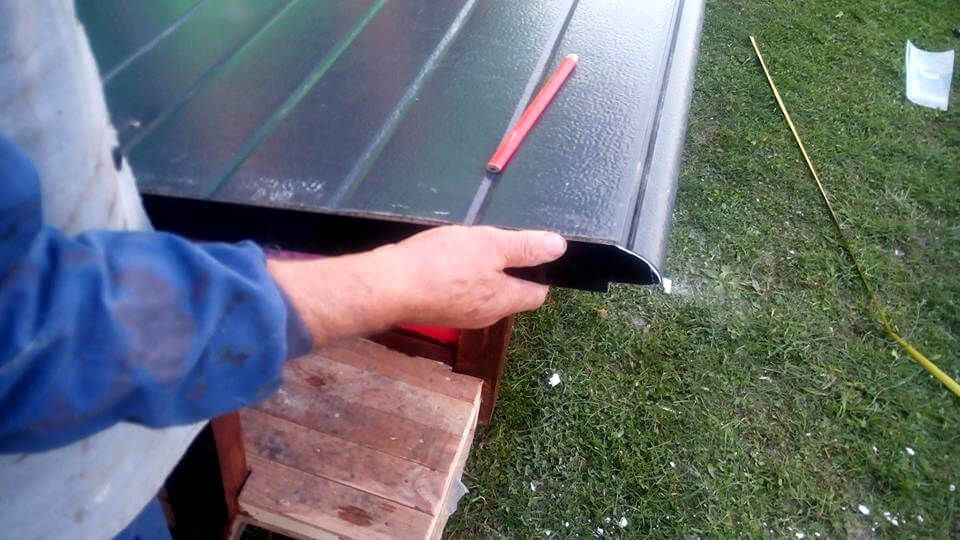 Paint the roof in shade you like and just make it settled down finally over the dog house building!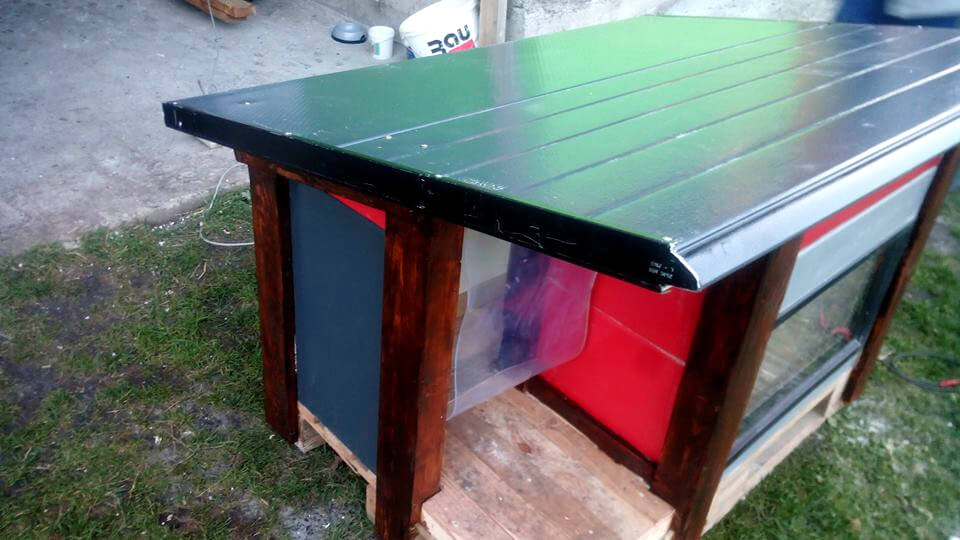 Install the hardware and secure the roof in place! Ad a fabric curtain or dignify the entrance more! Here you can see a piece of fabric net doing the same!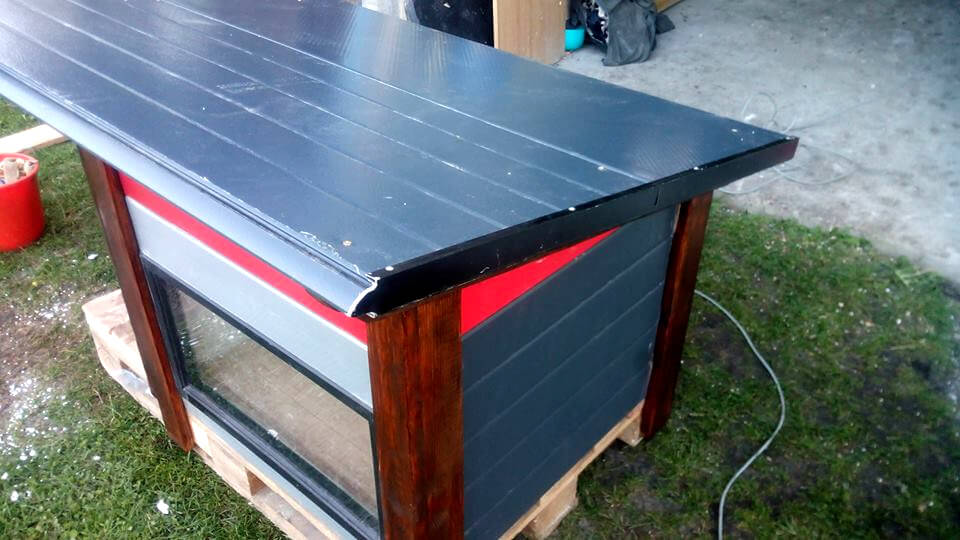 Inclined down or bent roof will be all great to avoid rainwater retaining over the roof! Roof should be a little bit larger so that would provide extra safety to entire dog house building!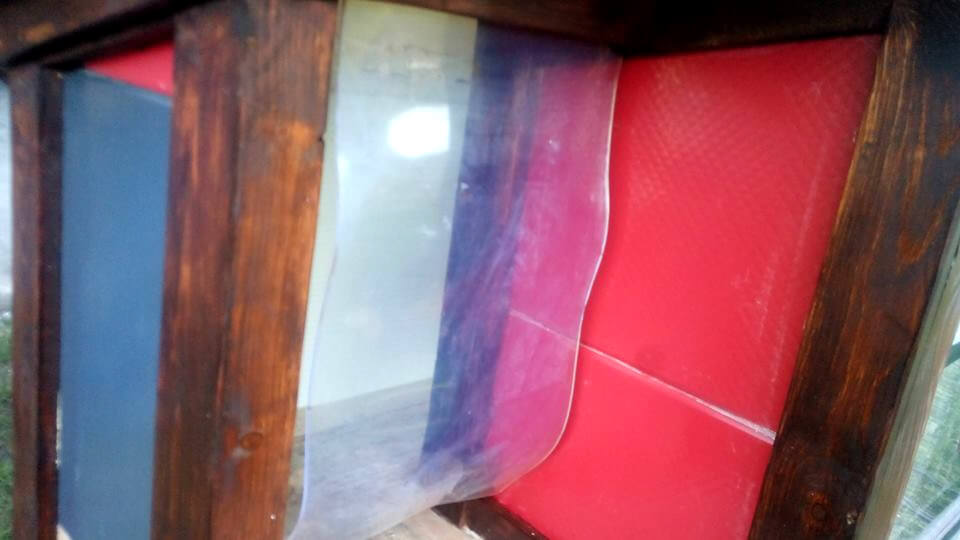 While painting the roof, also stain the wooden pillars and cross beams for a special wooden tone!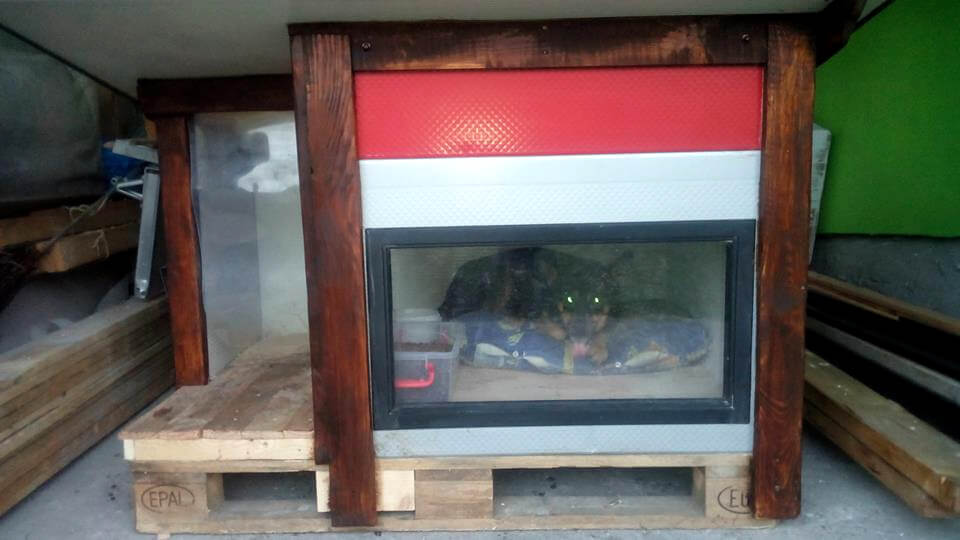 The integrated glass door panel in front will allow you to see from outside that what is going on inside the house! Finish the dog house by placing a cushion inside and some dog food!
Made by: Octavian Tertan
DIY Pallet Dog Bed Ideas:

If you want more creative, budget free and easy to build dog bed then here is the most wonderful collection of 40+ dog bed out of pallets: 40+ DIY Pallet Dog Bed Ideas